This post may contain affiliate links. See our privacy policy.
Thank you to Autumn Cashmere for sponsoring this post. All opinions are my own.
A good sample sale may be the highlight of a budget fashionista's year. Sure, you have to fend off competing shoppers—but it's worth it when you come home with designer goods at affordable prices. And in the fall, sample sales take on the extra job of supporting your reputation as an excellent gift giver. When your sister opens that gift box to find a gorgeous cashmere sweater, for example, she's sure to be impressed.
The must-shop sale this year is the Autumn Cashmere fall sample sale in the retailer's New York showroom. You'll have your pick of sweaters, cardigans and even midi dresses made of cotton, cashmere, cashmere blends and viscose stretch—with prices on men's, women's, and kids' discounted up to 75%.
A Celebrity-Favorite Brand
Autumn Cashmere has been around since the mid-1990s. You can find the brand on the racks at Neiman Marcus and Nordstrom, and on the backs of your favorite fashionistas, including Taylor Swift, Emily Blunt, and Jessica Alba.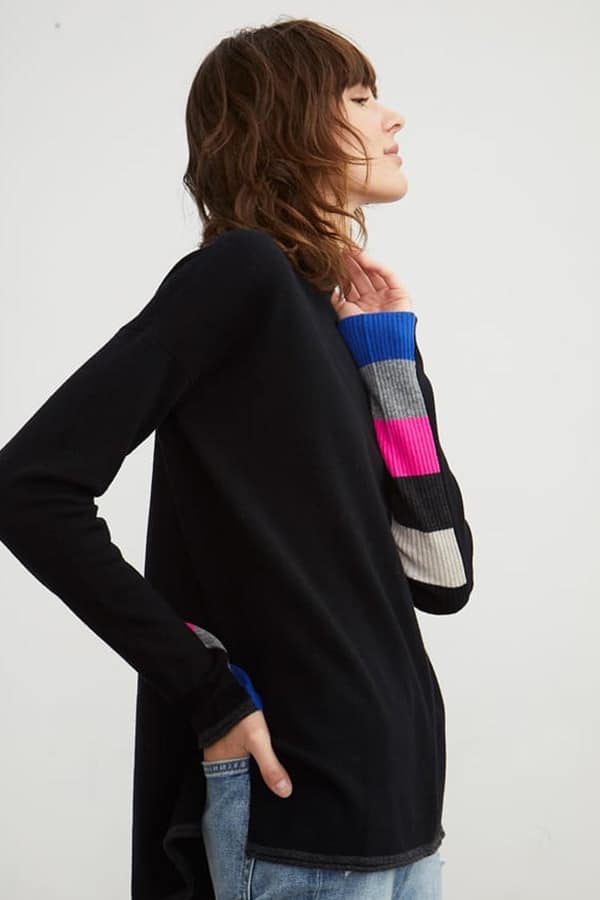 It's easy to see why the brand is so popular. The Autumn Cashmere line-up balances wearability and style in the very best way. You won't find any "shock and awe" pieces that were designed solely for the runway, but there's not a hint of the same-old, same-old, either.
Fall 2019 Sample Sale
Autumn Cashmere regular retail prices range from the mid-$100s for a top up to $600 or more for a knit jacket. Despite the quality craftsmanship and on-point designs, those prices are splurgy for the average budget fashionista. But that's what sales are for, right?
Slash those prices by up to 75 percent, and I'm all in. An investment sweater that I will wear for years to come, for around $125? Sign me up. If you want in on this too, here is what you need to know.
Autumn Cashmere Sale
Save Up To 75% Off Retail
Monday, December 2-Friday, December 6, 10am-6:30pm
Monday, December 9-Friday, December 13, 10am-6:30pm
231 West 39th Street, 11th Floor, Suite 1111
Between 7th and 8th Avenues
New York
Autumn Cashmere Sale Top Picks
Use any of these pieces to upgrade a standard jeans-and-sweater outfit. Or, pair your new sweater with faux leather skinny pants and ankle boots for a sassy night-out look.
Preview your favorite looks at AutumnCashmere.com and then head into the showroom to shop the sale.