This post may contain affiliate links. See our privacy policy.
Trend, ho! Dock your standard nautical stripes because there's a new set of land-based lines boarding. Bright and cheery seaside stripes are here to shake up your spring and summer. This old cool-girl standby gets a sunnier disposition in the red, orange and yellow mix that's favored for this year and — we must say — it's got us smiling. It looks like Catalina, it looks like Capri, and it looks like all of the happiness that comes with warm weather vacationing. And couldn't we use a bit more of that on the regular?
In bold and wide two-toned styles, or a citrus rainbow of skinny stripes, this trend pumps some much needed sartorial Vitamin C into your wardrobe with just a few key pieces. But how exactly are you supposed to style up prints traditionally reserved for beach umbrellas and lounge chairs? Carefully of course. Like any new trend, try dipping your toes in the water first.
For Starters — Seaside Stripes Top
Diving into a bold stripe headfirst can be nervy, so feel free to take it slow. A simple, striped, linen button-down in peach will do the trick. Pair it with a white short or skirt plus a boat shoe, and your friends will almost smell the ocean breeze when you walk in the room.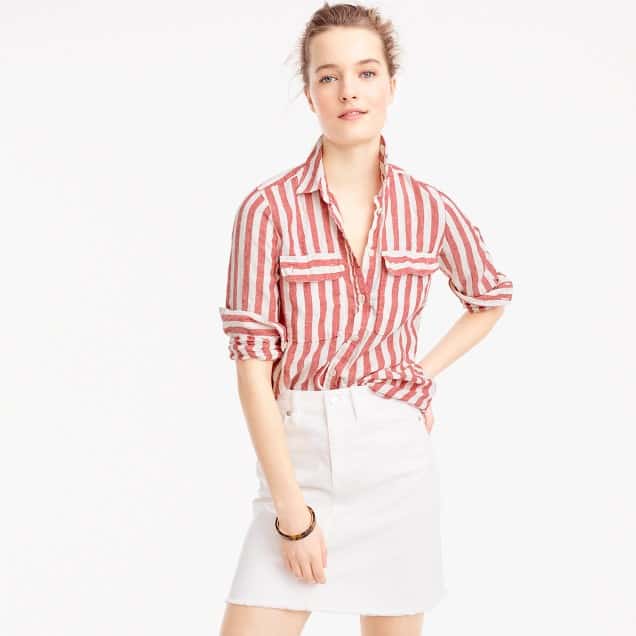 For Poolside Fashionistas — Suit up
Swimwear is another failsafe option. Even a one-piece striped suit is slightly less bold than than a striped pant, for example. We're seeing all kinds of fun striped suits pop up, like these two pieces from Anthropologie and Tommy Bahama.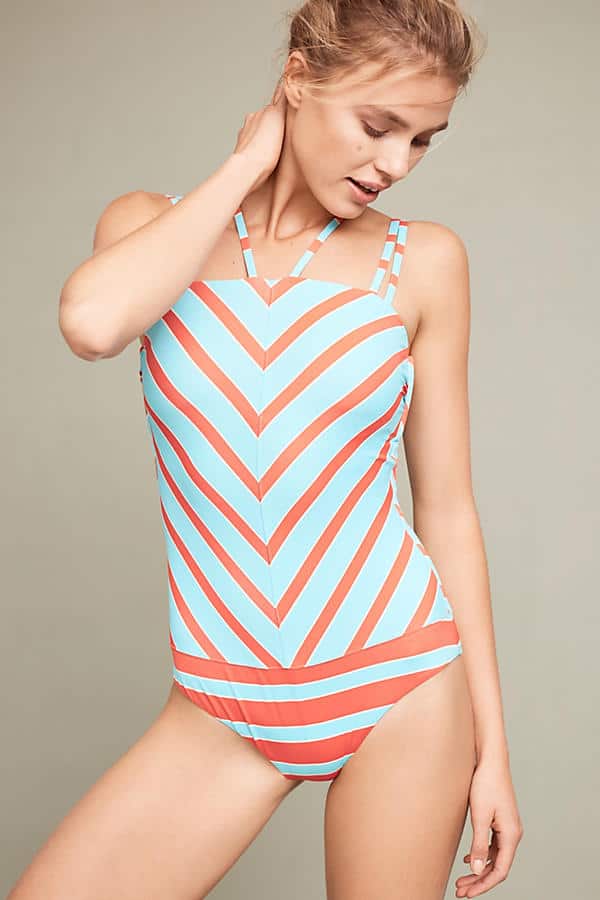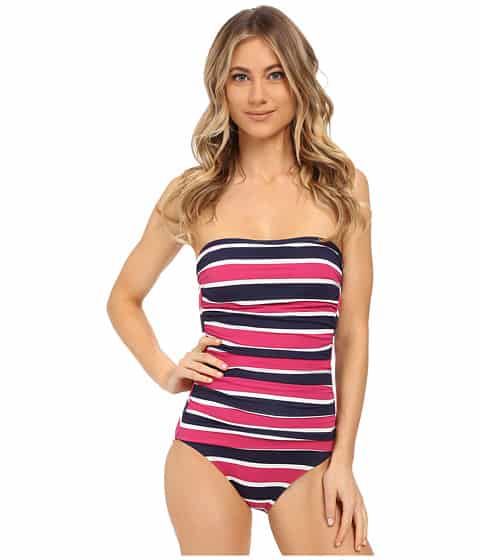 For a Walk on the Wild Side — Striped Trouser
Truth be told, anyone can pull off this vibrant look. You just have to stride confidently and get in the vacation spirit. Start with your banded top or bottom and then aim to anchor the stripes with something simple. It's pairing a multicolor silk cami with your tried and true vintage-wash ankle crops. Or, adversely, tame down a wild trouser or gaucho with a classic, rolled-sleeve lightweight tee.
For Going Big — Striped Pantsuit
Once you've had the time to adjust and experience the fun and festivity of, say, lime green, go for the cannonball. Try a two-piece set or a maxi dress for a head-to-toe look, and prepare to make a splash. Strap on the ol' espadrilles, swipe on some punchy lipstick to match, and enjoy the ride. You'll turn heads, and you'll also likely be the life of the party. Just like the beach balls and brightly colored towels that have donned this signature pattern, your new look is meant to be seen.
Will you be wearing stripes this season? Let us know in the comments!
Check out our latest post Wearing Stripes – 11 Ways to Stripe it Rich to find out how you can wear stripes year round!