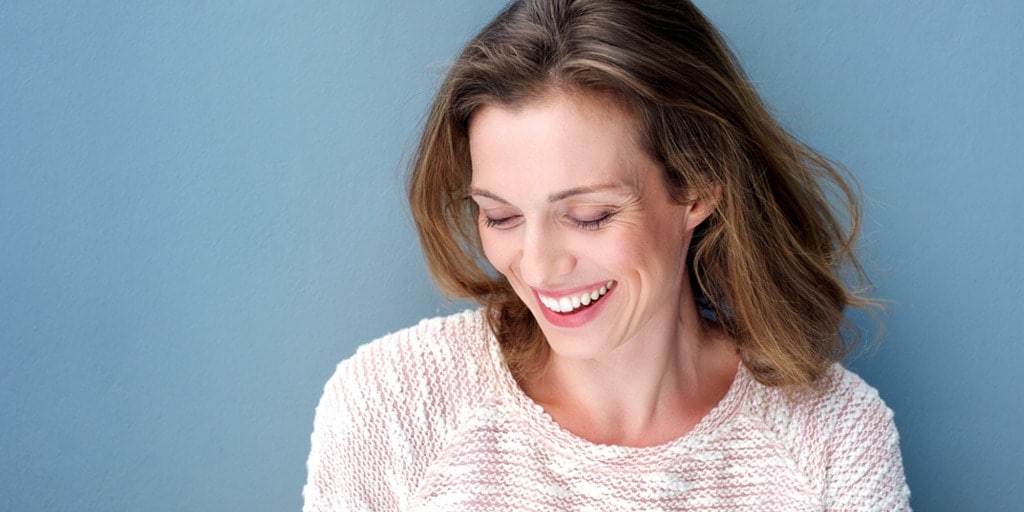 Can a woman ever be too old to wear something?
Sigh.
Usually, I'm a "who says you can't?" gal, urging ladies to stand up against pointless fashion rules. White after Labor Day? Who says we can't? A patent leather purse with patent leather shoes? Who says we can't?
This post may contain affiliate links. See our privacy policy.
But my 38-year-old self has one exception when it comes to certain fashions: Age.
There is a point when a woman is "too old" to wear certain styles. Consider a 48-year-old woman wearing a cat-ear headband to the office. It just renders credibility as a paralegal as, well, not so credible.
That's why I say yes to the idea of age-appropriate clothing. By this I don't mean creating a tweed-n-turtleneck-only wardrobe immediately following our 35th birthday. By all means, we should flaunt our figures (and hair and nails) while staying on-trend, age be damned. Within reason, that is.
What's Not Appropriate
It's easiest to address the age-appropriate fashion question by describing what's not appropriate. What I'm talking about are ladies in their mid-30s or older who:
regularly sport graphic tees with images of a giant M&M, Smurfette or retro Chuck Woolery face
wear sweatpants with suggestive wording sprawled across their rears (not good at any age)
think images of kitty cats (cartoon or actual) on sweaters, totes and scarves are rockin'
insist on trying on clothes as they groove to beat of One Direction in the juniors department
routinely wear an off-the-shoulder, mega-high slit dress (think: Jennifer Lopez at the Grammy Awards)
What to do then, when the the urge to go too tight or too cutesy knocks at our closet door? Maybe just think about toning it down a notch (or three). Here's how we can show off our playful side while still looking sassy and classy.
Age-Appropriate Fashion
The Not-Too-Little LBD
"Little" doesn't have to mean teeny. Even if we can knock 'em dead in tight clothes, some serious hoochie and unprofessional vibes get in the way of being taken seriously. Wear the LBD, but don't look like 50 going on 20 with these sexy, stylish numbers.
Using Our Head
Trade the ear/face panda hat or tough skater girl cap for these head-turning toppers. They're fashionable and still fun, and no one will think we lost our Mommy at the zoo when we wear them.
Say No to Getting High
Sigh. I love heels (who knew?), so this is hard to say. Really hard. But too high is too high. Heels are still OK, but pass on the ridiculously sky-high ones that have the potential to put our image and our ankles on shaky ground.
You can still wear statement shoes. Just make the statement with pattern and style — not with height.
That's Pretty Graphic
Skip the Kool-Aid Man graphic, crude wording and sloppy top designs and opt for toned-down patterns. Wear abstract styles or other fun looks that turn heads for all the right reasons.
Be Kind to Animals
Puppies and kittens are adorable, I don't care how old you are. But declaring your fondness with a feline-embroidered knapsack (at work) takes us from cute to kitschy (bad kinda kitschy) in a heartbeat. Goodbye, Hello Kitty.
Embrace that animal instinct with subtly. Try a snake print shoe, leopard accessory or zebra-striped belt.
Pretty in Punk (ish)
Ditch the spikes and bad-ass edge. We're grown, not Goth. Trade it for something that maintains an air of fierceness without looking like tough gal Abby on NCIS. (Yes, she is over 40 IRL, but Abby is not student of age-appropriate fashion).