This post may contain affiliate links. See our privacy policy.
Dresses are so easy to wear to work, particularly if you're not a morning gal. Think about it: put an iron to it and pair it with your favorite shoes and bag. It's less decision making than a multi-piece ensemble, right? The decision-making happens earlier, at the point of sale. I say that because if you work in a professional business setting, it's challenging to find stylish dresses for work that:
are modern
fit the way you want them to,
and can be worn all year around.
Well today we've picked out three professional dresses that tick all these boxes. Plus they're all priced below $50.
Dresses for Work: The Classic Sheath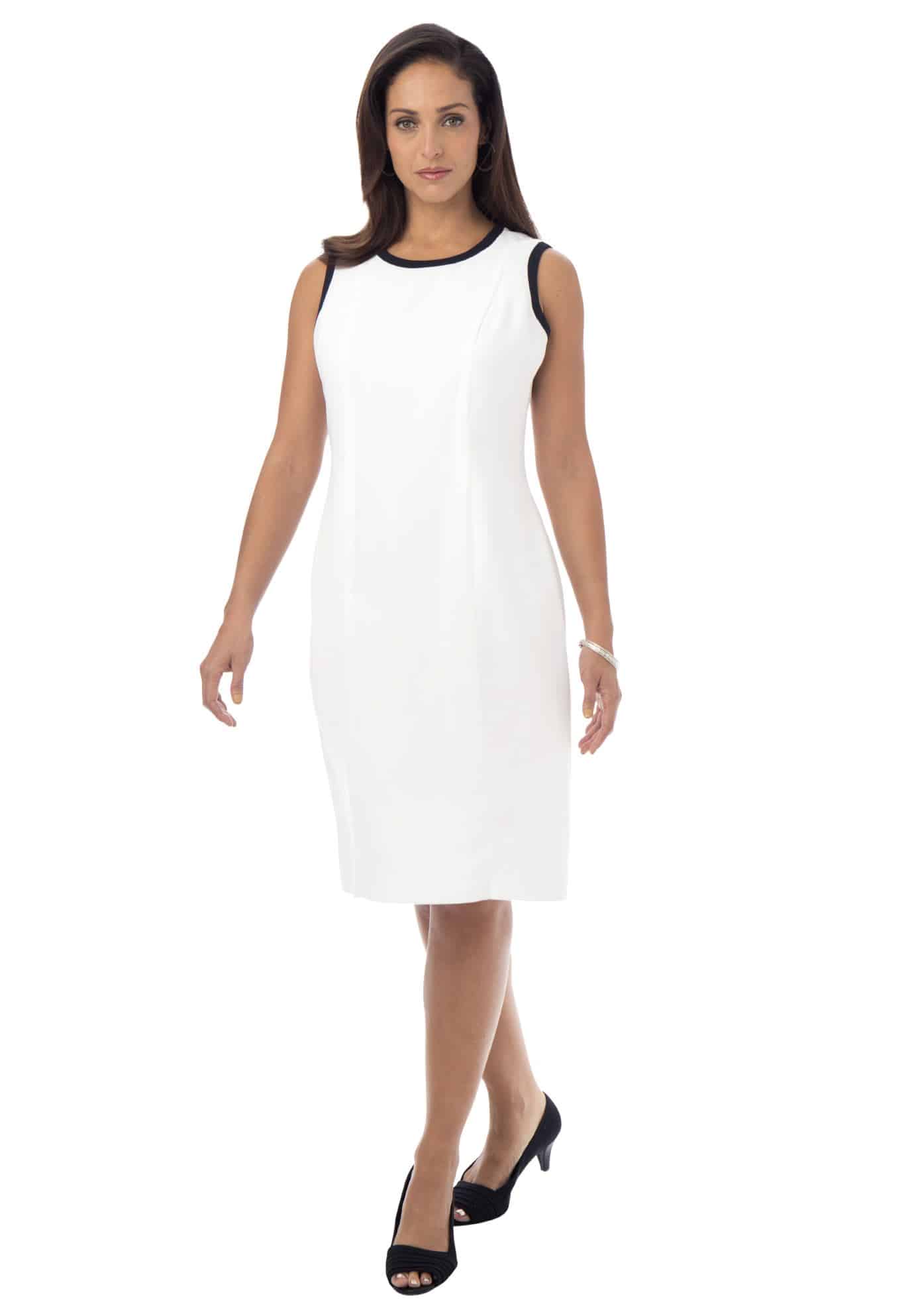 Jessica London Crepe Sheath Dress, $34.99, Fullbeauty.com
This white dress from Fullbeauty is simple, but gorgeous. Notice how much color the black piping adds to the overall look of the dress. You won't need a lot of jewelry to accessorize this piece — maybe a small bracelet and some earrings. This piece is fully lined for extra coverage, and the princess seams along the sides of the dress will naturally flatter your figure without making the dress appear tight. In the colder months, cover your legs with tights and wear a black jacket. Pair with black heels and this outfit is good to go.
Dresses for Work: The Funky Swing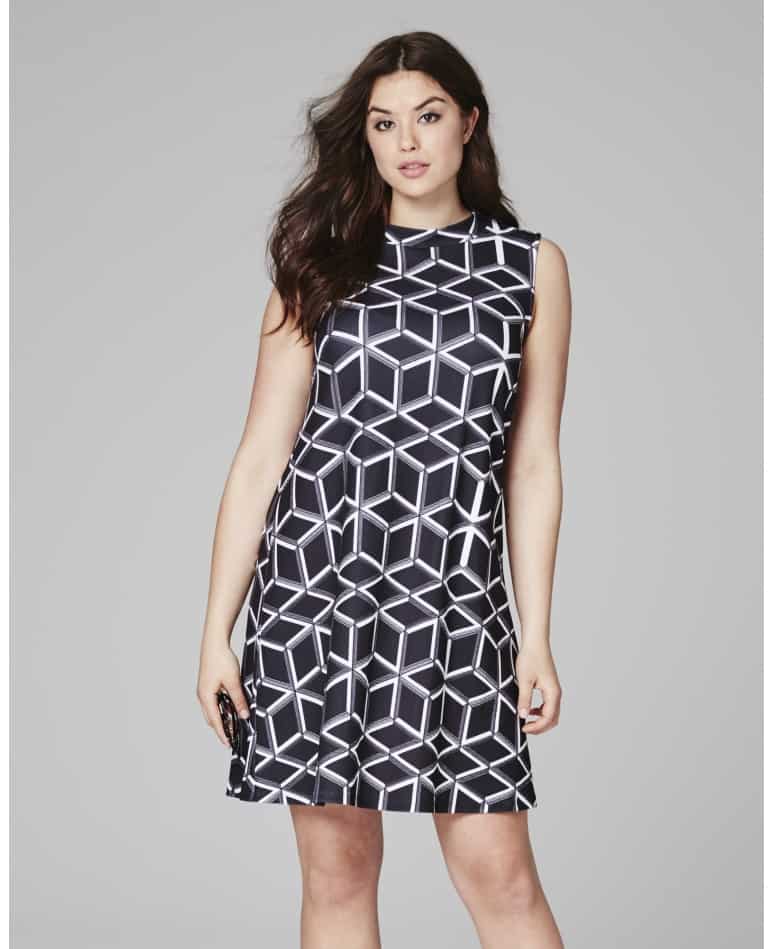 Zig Zag High Neck Swing Dress, $40.99, Simplybe
Swing dresses are forgiving, because the fabric is meant to flutter with your movement. So expect this dress to be comfortable, and you can skip the Spanx too — the fabric will not cling to your body. The dark color and the rich pattern on this dress work for all seasons. The high neckline will lengthen your torso and minimize the chest (for those ladies who see that as a plus). Overall, this dress has a youthful vibe and would look great with a black sweater, or even a leather jacket and pumps for a day-to-night look.
Dresses for Work: Belted Shirt Dress
This army-colored dress has tons of features I like, from the high-low hem to the chest pockets and flattering v neckline. The dress comes with a tie, so you can accentuate your curves and make your figure look balanced and lean. The sleeves provide coverage for your arms, to protect them from the summer's heat and shield off cool breezes of the early fall. If you live in a place with mild summers, then this is definitely a dress you'll want to have in your wardrobe. Just have strappy sandals or wedges on hand.
When the temps dip, add a cardigan or jacket on top. You could even pair it with boots in the fall. dress would look great with boots in the fall.
What are your favorite pieces to wear all year around? Let us know below!
Want some more Autumn/Winter Styles for your curves? Head over to our recent article for some Must-Have Styles.