This post may contain affiliate links. See our privacy policy.
Confession time. I just bought a faux leather moto jacket from Forever21 for $40. Oh yes and I'm over 40. Seems like I may have broken one, maybe two of those 'rules' about age-appropriate fashion — but who cares? The moto jacket is a timeless piece (just ask Sarah Jessica Parker, Blake Lively, Kim Kardashian…) and I love my $40 find. Plus, the purchase inspired me to share these tips for you, my fashionistas over 40, on how to style your moto jacket this fall and winter.
How to Style a Moto Jacket When You're Over 40
Dos
Do try on many motos before you buy one. Yes, the bright red jacket may be stunning, but how often are you really going to wear it? Choose a style and color that fits in your existing wardrobe. And before you whip out the credit card, do a mental scan of your closet. If you can't think of five different ways to wear that jacket, don't buy it.
Do pair your moto with a midi skirt. I love motos with midi skirts! Either a pencil style or A-line skirt looks amazing. Add tights and/or simple tall boots and you're ready for the winter.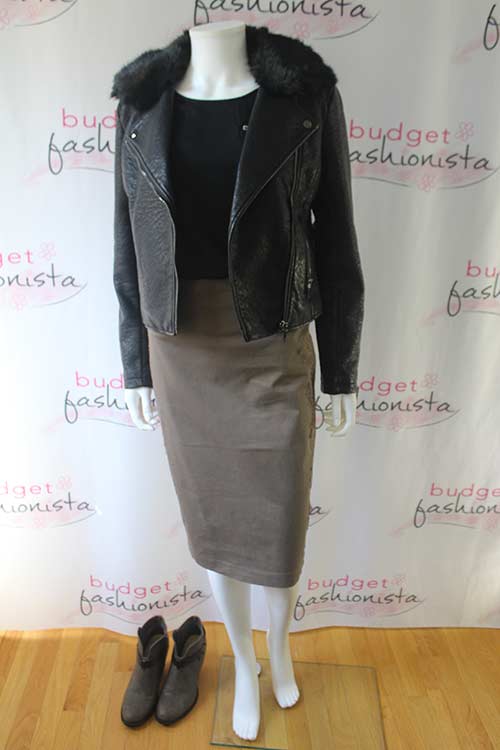 Do wear your moto over a floral dress. Motos work with floral dresses too! The coupling of the tough, structured jacket with something very feminine makes for a well-balanced ensemble. Also, you'll find this works best with a dress that has a fitted top and fuller skirt. Hopefully it goes without saying to stay away from bodycon.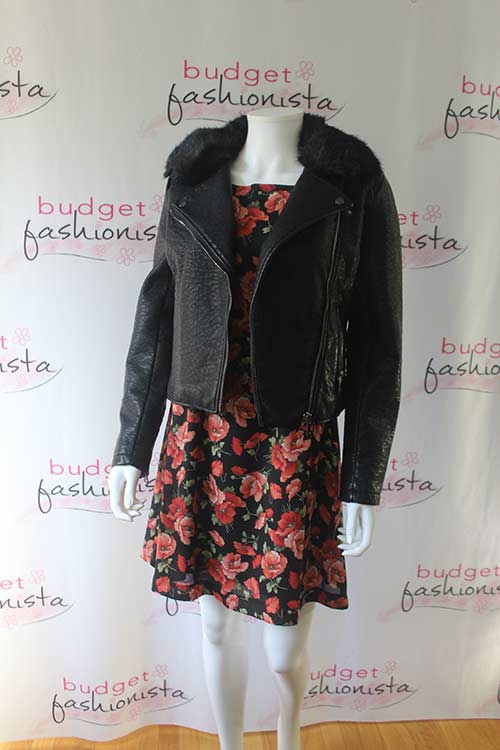 Do try the cropped pant/ moto combo. Cropped pants and sneaks paired with a moto jacket make for a stylish, classy combo. Straight-fit, cropped pants can be tough for some body types, so know what suits you and adjust as necessary.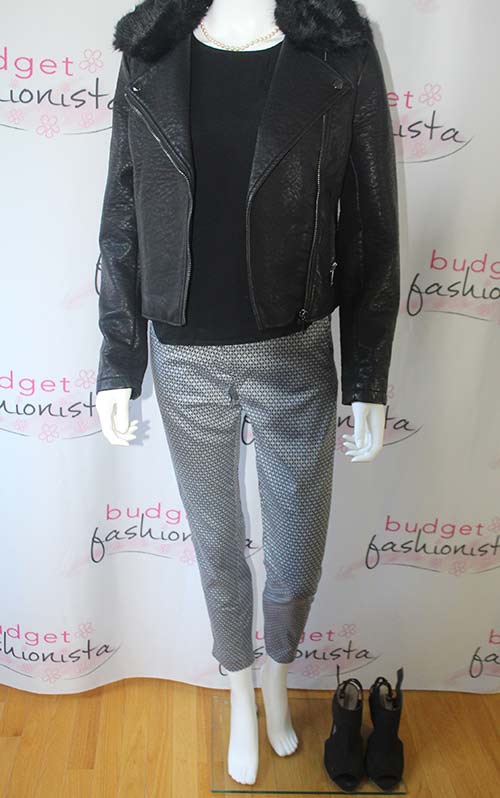 Do add a colorful scarf. You can always wear your jacket with jeans and a nice tee, but that's a little ho-hum (unless you have a statement bag). Add a colorful scarf to the mix and you are instantly and effortlessly fashionable.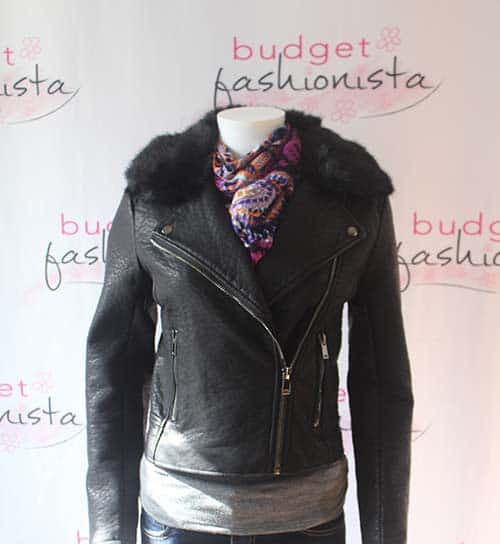 Do experiment: zipped or unzipped, tucked or untucked. Create different looks with the same pieces by wearing your jacket zipped or unzipped. Also try variations of shirt tucking. A tucked shirt looks fabulous with skirts, especially those of the high-waisted variety. Go untucked with cuffed denim.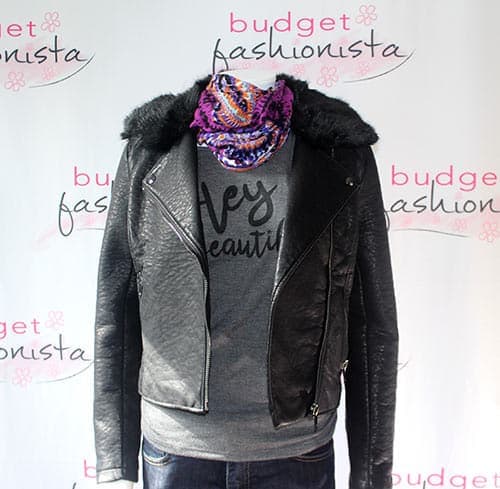 Don'ts
Don't choose a jacket with too much hardware. Leave the excessive metal details for rebellious teens and the women who actually do ride motorcycles. All those shiny parts are tough to pair nicely with anything else — forget jewelry, for example. Plus, it's a very tough look. You may give off a vibe that doesn't reflect the wonderful, approachable person you really are ?.
Don't pair your moto jacket with lots of bare skin. Crop tops, short shorts and minis are off the table — even if you have an amazing bod and love to show it off. Here's why. The moto shows your edgy side, but it loses that effect when you pair it with something else edgy (like lots of bare skin). Let your moto mojo shine by keeping your outfit balanced.
Don't add more leather besides the jacket, shoes and handbag. If you're a celebrity, you can wear leather on leather on leather. For the rest of us over-40-somethings, we should be a tad more conservative.
Don't overdo it on the distressed denim. A faded knee works with your shiny leather, but don't take it too far. You don't want to look like you've already wrecked your motorcycle, right?
Don't wear a moto over a sweater or bulky shirt. Motos have a very structured style, and using structure to smash a bulky shirt just won't be comfortable. Plus, the shirt will stick awkwardly out from the bottom of your jacket. Save your bulky shirt for another day — a day when you actually need a big shirt.
What do you think? How will you style your moto jacket this fall and winter? See our board on Budget Fall and Winter Coats for inspiration!