Valentine's Day and Presidents' Day set the stage for a weekend retreat — whether you're in a long-term relationship or playing the singles game with some friends. Either way, a conveniently timed holiday is the perfect excuse to get away for some R&R.
This post may contain affiliate links. See our privacy policy.
And, you know what that means. You need some inspiration for outfits that fit the bill. A weekend trip is a perfect opportunity to stretch your style horizons, too. Because let's face it — it's easier to dabble in bolder looks around your closest friends. You know they won't be judgy. Unfortunately, you can't say the same for nosy acquaintances you might run into at the market.
Read on to preview six pretty little pieces that'll dress you up for your desired destination. Each has a vacation vibe, which I'll describe as decadent and carefree at the same time.
Weekend getaway outfits by destination
The city getaway
Whether you're staying in town or visiting a favorite city for a weekender, you can play to the occasion with an evening-out look that winks to Cupid's holiday. Raise a glass to these picks we love: rosy outfits that you can continue to wear long after your V-day glow has worn off.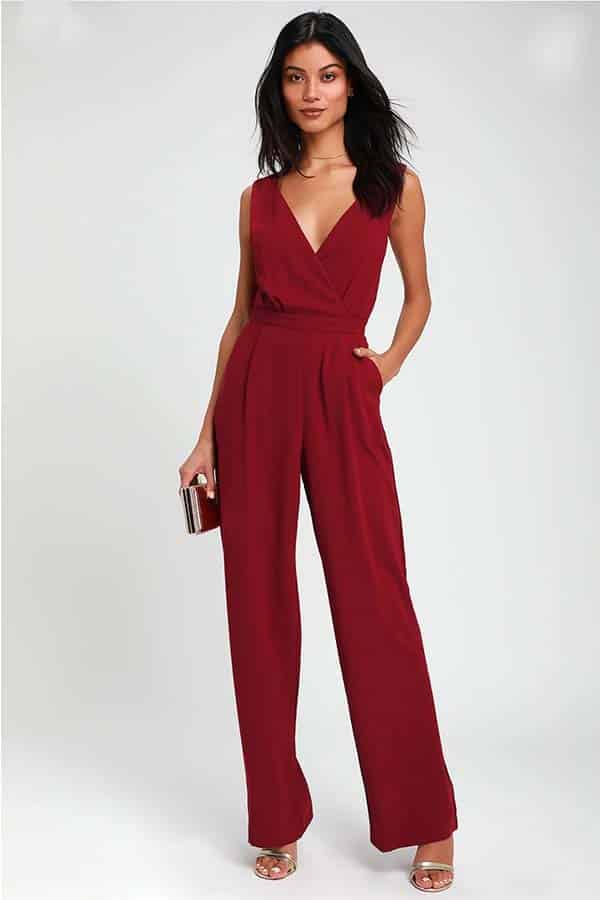 Yes, a 1,000 times yes, to this sophisticated jumpsuit with its deep neckline and lace trim at the back. The banded waist and wide leg silhouette will be flattering on many body types. Plus, you can easily dress the piece up or down for any occasion. Wear it with a floppy hat and flat sandal in the day, then switch to a chunky shoe, quick updo, and long earrings for flirty evenings.
Shop this jumpsuit at Lulus for $59.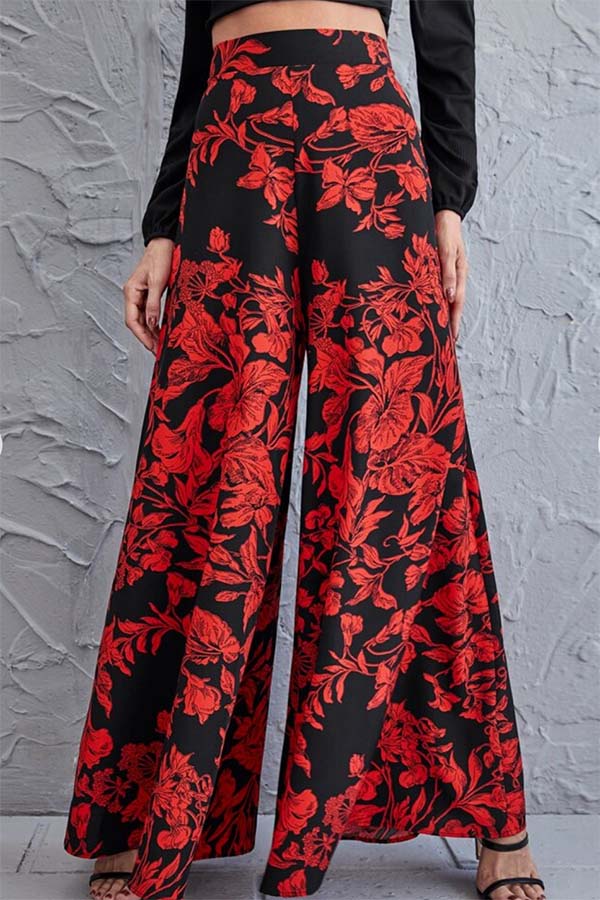 A wide-legged pant is naturally a statement-maker, but even more so when it features a brilliant red floral pattern over black. You can create a demure-meets-sexy look by pairing these with a black crop sweater and stilettos. Or, to keep things conservative, simply add a fitted, lightweight black blouse and your favorite flats. https://sovrn.co/1nmv9at
You can experiment with this style on the cheap, too. These pants are $16 at Emery Rose.
Tropical escape
If you and your lovebird are migrating to warmer climes, you'll need to pack up the summer clothes. Island destinations call for an easygoing spirit, and closet. I mean, you want to be sipping mai-tais in comfort, right? That means, light and airy are just the ticket.
Beachside or poolside, nothing is more chic this season than a kimono cover-up. Whether white or bold print is in your wheelhouse, a kimono gives your swimwear an instant upgrade.
Mountain getaway
For your own cozy cabin to the bustling lodge and powdery slopes, you'll want your winter wardrobe to be in overdrive. But if you're wondering how all those extra layers will affect your weekend, remember that romance doesn't automatically translate to skimpy.
You know what's sexy? Snuggling. Even sexier? Snuggling in plush fur with a hot toddy buzz.
A soft robe with luxurious fur trim will see you through good days and bad ones, for years. This one has a nice price tag — $33 — and features a plush texture, hood, and belted waist.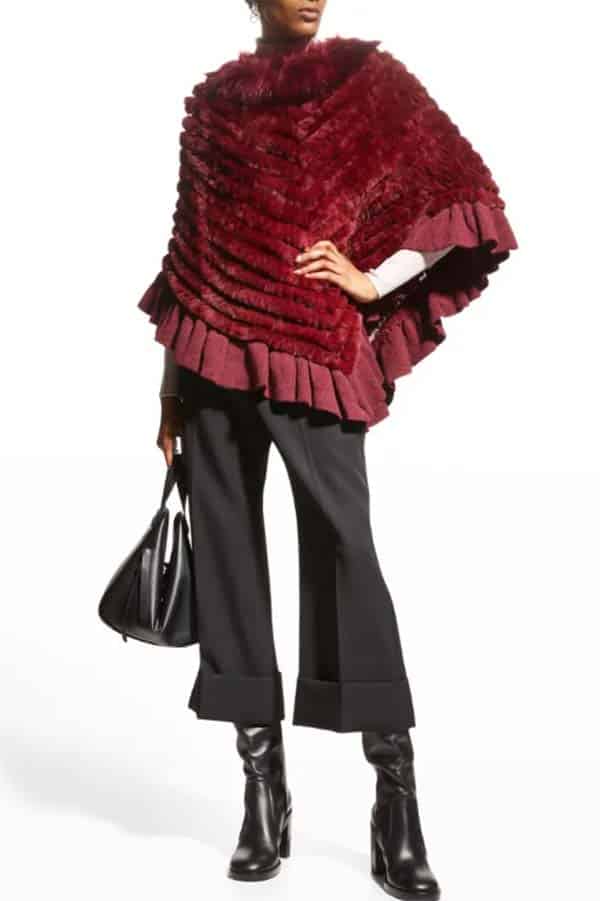 If you do plan on spending any time outside, your weekend getaway garment options should include a stylish poncho for warmth.
The Pia Rossini poncho shown above is splurgy at $125, but oh-so-chic. Wear it over your jeans or your LBD — the faux fur detail steps it up to include in your evening activities.