New year, new you? That effort begins in the closet. Now's the time to clear out the trends that are slowing down, to make room for what's landing. The slate doesn't need to be wiped completely clean, but there are definitely some style trends that've played out their days (after having served their fast fashion purpose of course).
This post may contain affiliate links. See our privacy policy.
Ready to clear some space? This guide makes sorting through the trends of the last few seasons simple.
4 style trends to keep
1. Keep your wide-legged pants
Skinny jeans and slim silhouettes are on a serious hiatus, so keep the high-waist, wide-leg trousers and their cropped cousins coming. You can dabble in the full range of the wide-leg — from a 90s-inspired flare jean to a structured, cropped trouser that's conservative enough to wear to the office.
If a wide-leg feels out of balance for you, try combining your relaxed pant with a form-fitting top. You could even don a bralette as a top this season, if you dare.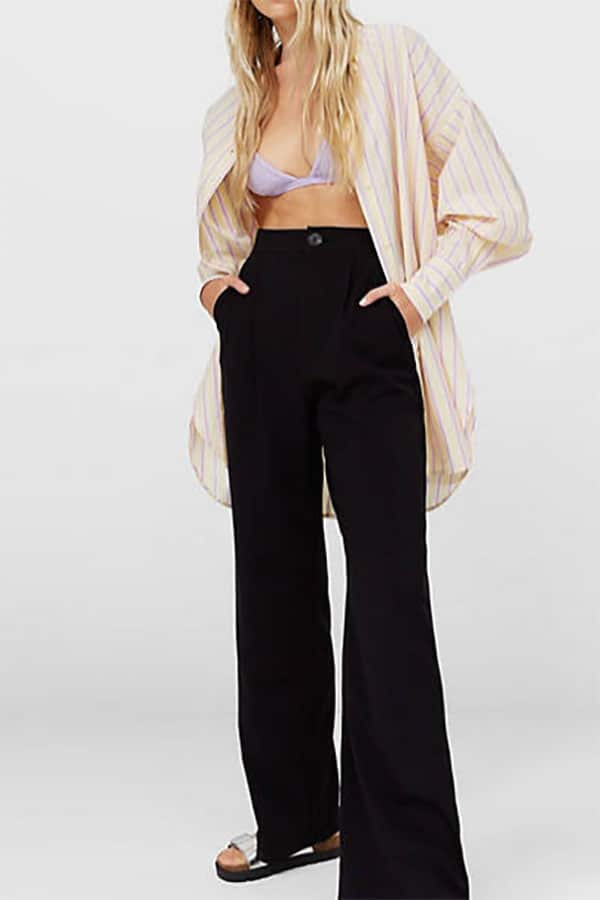 Shown above is the Stradivarius wide leg, relaxed dad pants from ASOS, priced at $32.
2. Keep your sheers
Garments with sheer sleeves or panels will rule in the coming months. Thank goodness, because I have a sheer-sleeved top that I absolutely adore. And a dress with sheer panels is the answer to blending sex appeal with modesty.
So pull out those sheer-paneled pieces and wear them proudly. They're generally good nighttime choices, but your sheers can work in the daylight too. For something different, try a sheer-sleeved top paired with jeans as a fun mix of dressy and casual. Pick it up at Nordstrom for $65.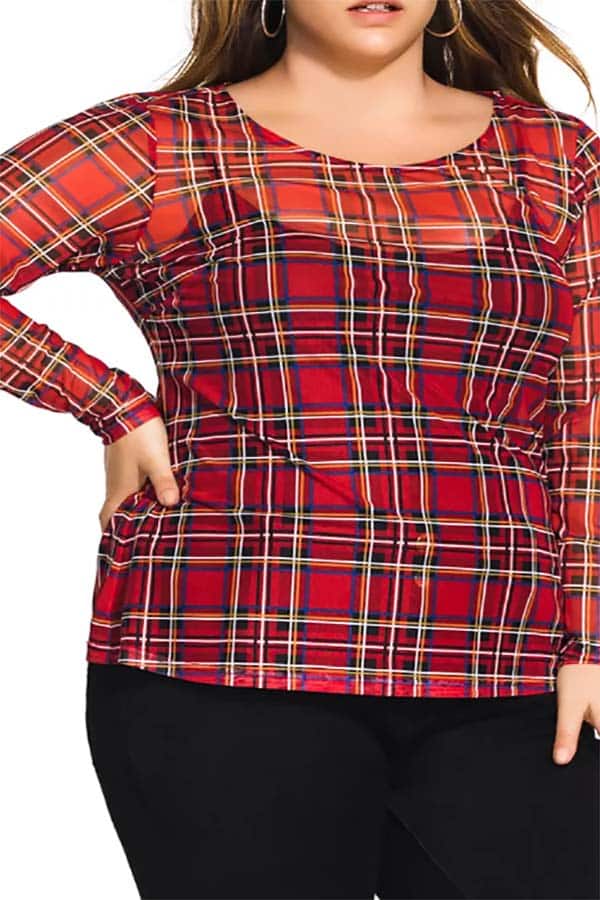 Not all sheers have to be solid colors, either. The top above from City Chic comes in a red tartan pattern — a head-turning pick you can easily wear over a black cami or bralette. Pick it up from Nordstrom for $65.
3. Keep your loafers
Your fav loafers can stay in your rotation for the foreseeable future, too — as long as they don't have a heel. (Toss your heeled loafers into the donate pile, along with your heeled sneakers.) You'll see a lot of new takes on loafers this season, including colors, lug heels, and metal embellishments. Even so, your classic loafers are still on point. If you wanted to update them, add a metal chain for some shimmer.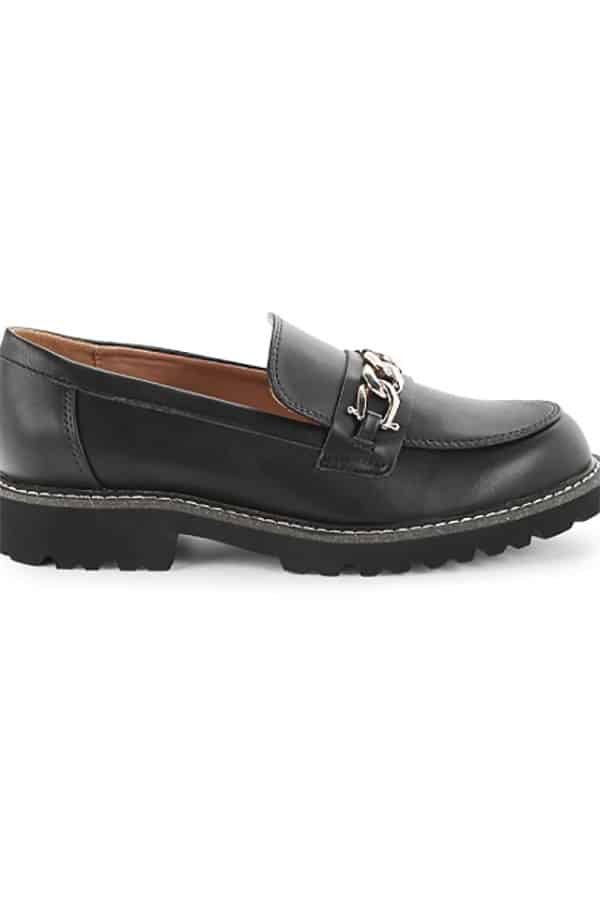 If you're feeling the punk rock vibe, you could invest a modest $50 in BCBG curb chain loafers. I'd wear these with something softer, like a sweater and feminine scarf.
4. Keep your puffer
Puffers will continue to be a fashion statement this year, though the trend leans towards creative interpretations of the style. You'll see puffers in bright, summery colors and patterns and puffers with long or short hemlines. If you want to keep wearing your basic black puffer from years past, pair it with a bold scarf to update the look.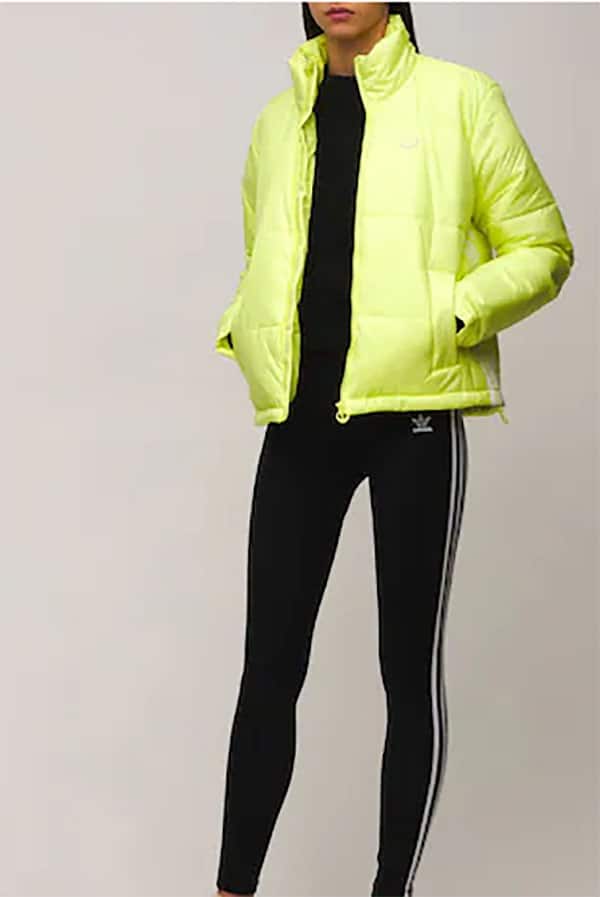 Adidas' puffer coat in neon yellow demonstrates the evolution of this style. Puffers aren't utilitarian garments anymore — they're true fashion statements in their own right.
3 style trends to retire
1. Retire your oversized tops
Oversized tops were popular last year — but their reign is about to end. 2022 style is all about showing off your shape, whatever it may be. Think slinky and sexy, like form-fitting tops, crops, short hemlines, sheers, and cutouts.
If you have a few big button-downs or shackets hanging around, save them for layering over bralettes (as in the pic above from ASOS) or store them until the baggy look comes around again.
2. Retire your mini bags
Those mini bags hung around just a second too long. After all, what's the point of a bag that only holds a travel-sized lipstick?
Give away those mini bags to a preteen girl with a doll collection. Then splurge on a stylish tote that'll hold your lipstick, phone, and wallet.
3. Retire your tie-dye
Well, it was fun to see tie-dye grow up and get more sophisticated from its 1980's roots. But alas, the tie-dye trend has gone dark once more. Set aside those tie-dye pieces for another decade or so. In the coming year, color will be fully saturated and solid — bold in a more intentional way than tie-dye can deliver.