I couldn't find the numbers, but I'd bet that money spent on beauty face masks spikes over the holidays. I know I spend more in this category in the months leading up to year-end. I can't remember the last time I went to a spa for a facial treatment — so masks have become my go-to for an affordable, self-care splurge.
Plus, masks make amazing holiday gifts. Sheet masks slide easily into a stocking and more indulgent clay masks are ideal for the lady who seems to have everything.
This post may contain affiliate links. See our privacy policy.
Here's a look at eight beauty masks on my gifting list right now. They range from Walmart buys (perfect for your gift stockpile) to higher-end formulas that'll impress even the pickiest beauty enthusiasts.
Best overall face mask: Aavrani healing rose clay mask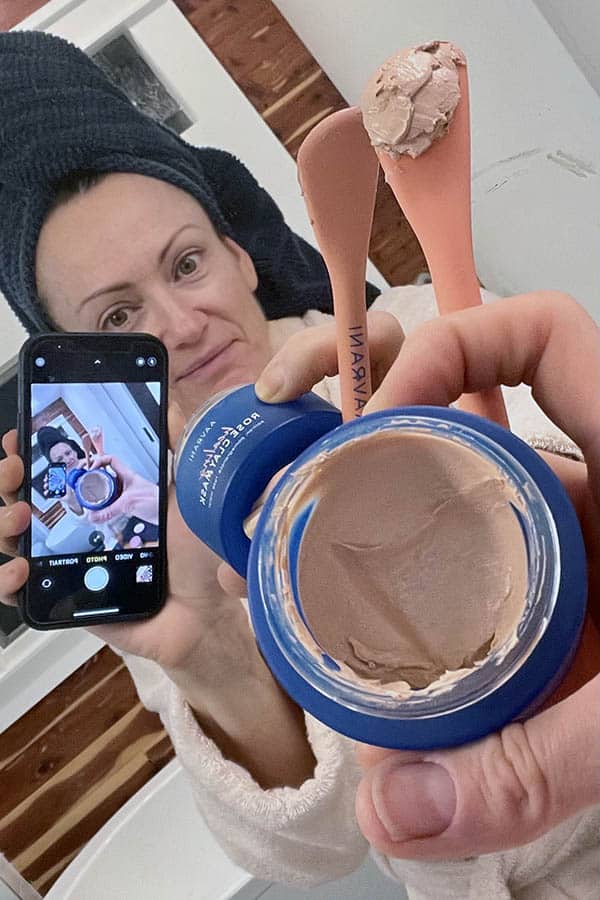 Full disclosure: Aavrani provided this mask free so I could try it. I almost wish I'd paid for it though — because it's that good.
Aavrani's rose clay mask is a sensory experience that delivers brighter, calmer skin in one use. The scent alone is worth the $39 price tag. Open the jar and you'll feel like you're walking in a field of fresh, soft rose petals.
The formula's texture is on the thicker side but it smooths on easily with an included applicator wand. It feels amazingly cool and calming straight away. As you'd expect with a clay mask, the texture dries out while it's on your face. But the rose clay rinses cleanly away with warm water. You can also use the textured side of the applicator to wipe it away with less splash.
Ingredients include saffron, pomegranate, rose clay, rose water, and pure rose oil. Gift this to yourself or to anyone with sensitive skin who's in need of an indulgent, at-home, self-care ritual.
For stockings and beauty baskets
2. Skin Proud Sleep Hero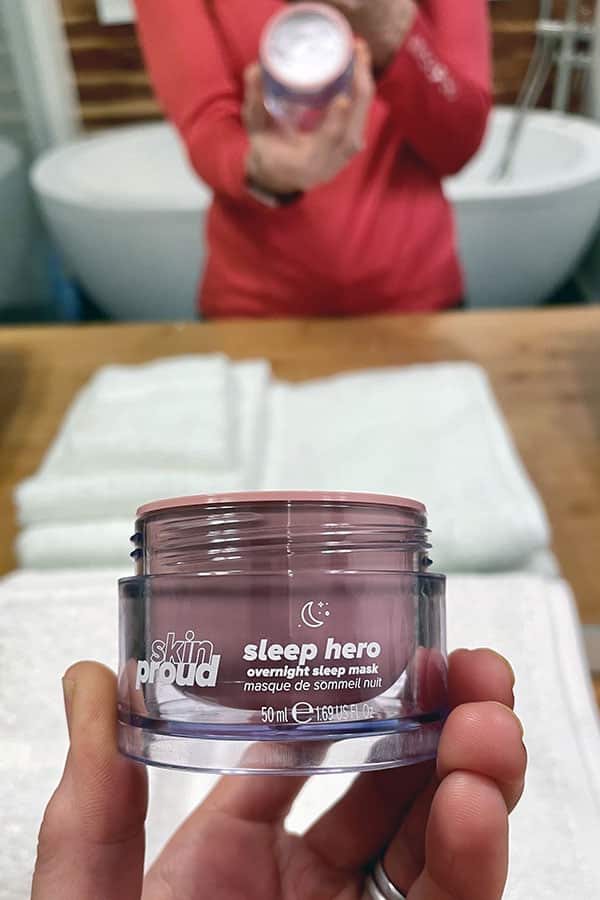 You can pick up Skin Proud's Sleep Hero mask at Walmart, while you're buying wrapping paper and holiday decorations. And even though the price point is easy at $13, this little jar packs a punch. Sleep Hero is packed with niacinamide for improved skin balance and texture. There's also a shot of raspberry extract to fight free radicals.
You or your giftee can use Sleep Hero as a mask or a nighttime moisturizer. That's how I use it, and my morning skin feels soft and balanced. The mask's texture is smooth and rich, and it does soften skin instantly. The scent is pleasant, but not memorable.
Sleep Hero makes a nice stocking stuffer or you could incorporate it into a self-care basket.
3. One of One by C'est Moi Show Face Brightening Mask
Another Walmart pick, this brightening mask leans on Vitamin C, turmeric, hyaluronic acid, aloe, and pineapple ceramides to get you glowing. And I mean glowing in the literal sense. Open the jar and you'll see — the formula is a sparkly gold. As soon as it's on your skin, you'll have a swanky sparkle you may not want to wash off.
You'll spend $9 on 0.67 fluid oz. The jar is tiny, so use this as an add-on gift or stocking stuffer.
3. Neutrogena Hydro Boost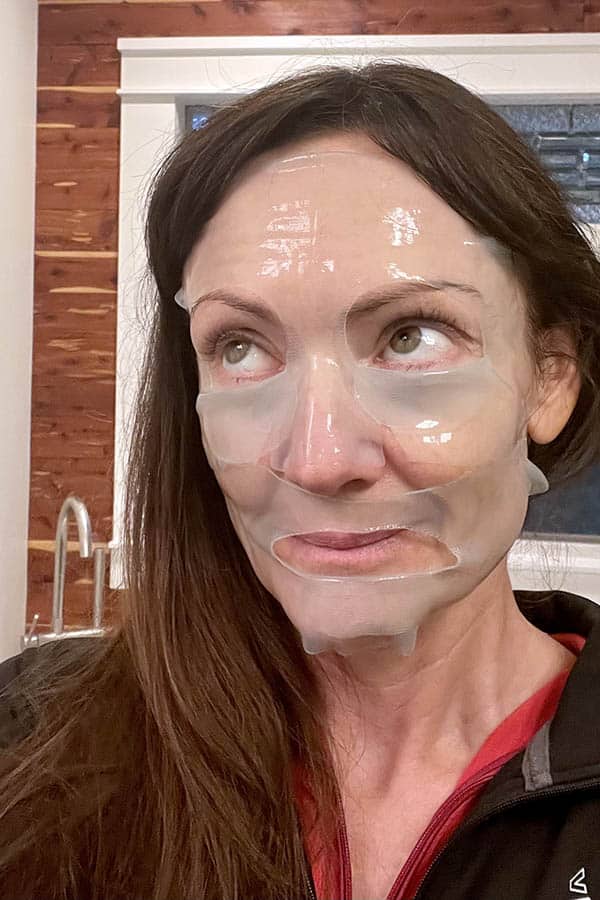 For $2.68, you can plump dry skin with a big dose of hyaluronic acid, delivered with Neutrogena's hydrogel mask. Neutrogena Hydro Boost mask is a sheet product that promises hydration. It's not going to exfoliate, brighten, or tighten — but it will leave your skin softer and more resilient.
Like most sheet masks, Neutrogena's is slippedry and hard to position just right. I kept wanting to reposition it, especially around my chin. The gel consistency of this mask sure feels nice, though. Definitely an improvement over the thin, wet paper feel you get from other sheet masks.
This mask could also be a great entry point for anyone interested in trying the Neutrogena Hydro Boost skincare line.
Highest rated masks
4. Caudalie Vinosource-Hydra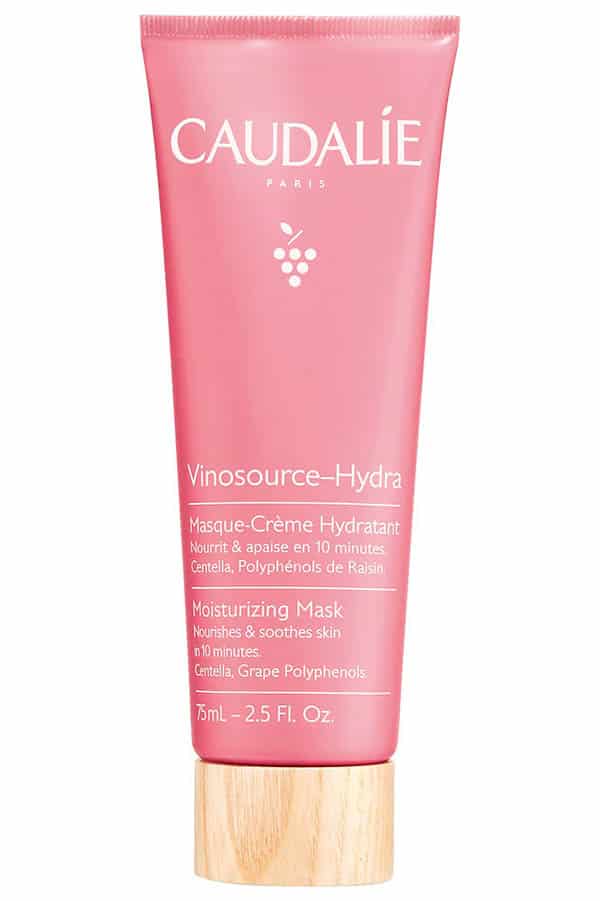 Caudalie Vinosource-Hydra has a perfect five-star rating on Sephora. The thick formula hydrates and soothes red, irritated skin with grape seed water and centella asiatica. Centella asiatica is a plant, known to treat psoriasis and promote collagen synthesis.
Gift this $39 powerhouse moisturizing mask to the beauty enthusiast in your life who lives in a dry, cold climate.
5. Artnaturals Luxe Sleep Face Mask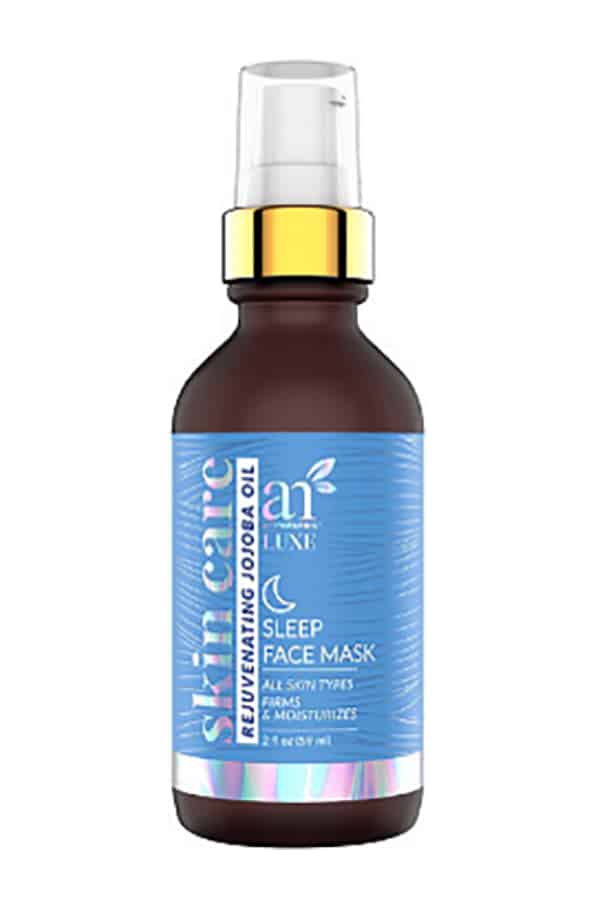 Ulta Beauty customers love Artnaturals Luxe Sleep Face Mask. Jojoba oil, chamomile, lavender, Vitamin C, and Collagen work together to firm and moisturize skin. Users say it helps with hormonal acne and evens skin texture, too.
Slip this $20 bottle into a beauty gift basket or a stocking for someone special. Or, gift it alone to a coworker or neighbor.
Cult favorite masks
Cult favorites are picks from the feeds. Here are three face masks A-listers are raving about.
6. Summer Fridays Jet Lag Mask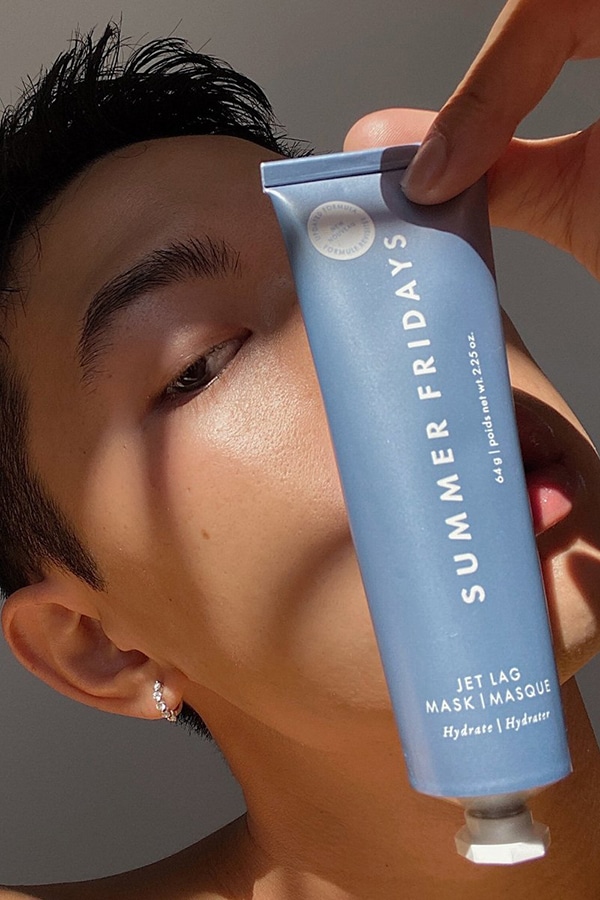 Summer Fridays Jet Lag Mask ($48) has been all over Instagram for years, thanks to shout-outs from Jessica Alba, Kim Kardashian West, Jeff Goldblum, and other A-listers.
You or your giftee can use the hydrating formula as a 10-minute moisture boost, sleep mask, or even a daily moisturizer. Niacinamide, glycerin, hyaluronic acid, and cucumber extract work together to nourish and calm stressed out skin.
One point to note is that Summer Fridays changed the formula for this mask earlier in 2021. The change was to remove potential irritants without altering the key ingredients. The official word is that the efficacy of the mask is not affected — but some users say the new version doesn't deliver the same results.
7. GlamGlow Gravity Mud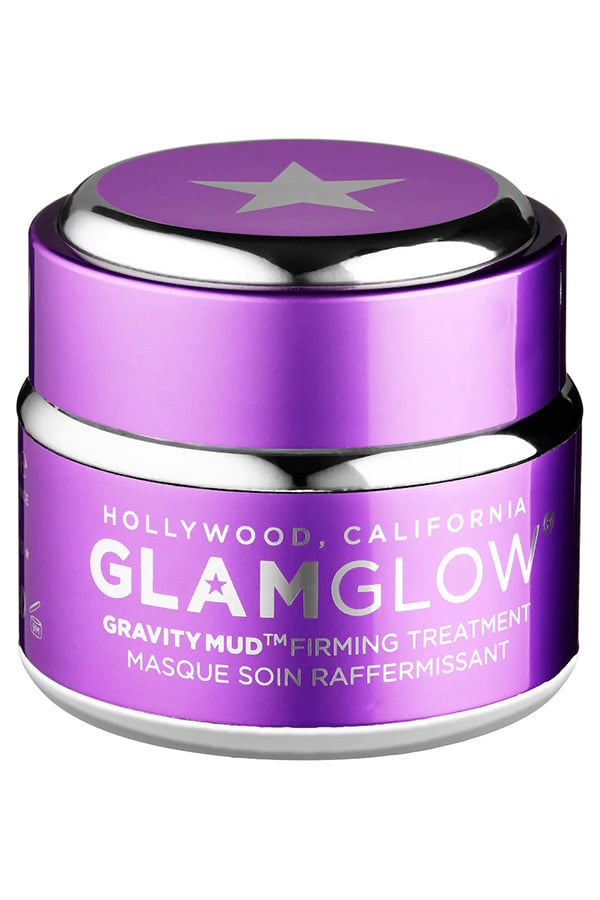 What Chrissy Teigen loves, I love too. She's married to John Legend, so, you know, she has great taste. Tiegen has professed her obsession with GlamGlow Gravity Mud Firming Mask, even sharing a pic of her wearing the pretty silver, peel-off mask on IG.
GlamGlow Gravity Mud makes one promise — to tighten your skin's appearance. If you are missing your youthful contours or wondering when your cheeks started moving toward your jaw, Gravity Mud might be your solution. At $60, the jar of silver magic makes for a lovely self-care pick or a splurgy gift for someone special.
8. Dr. Barbara Sturm Face Mask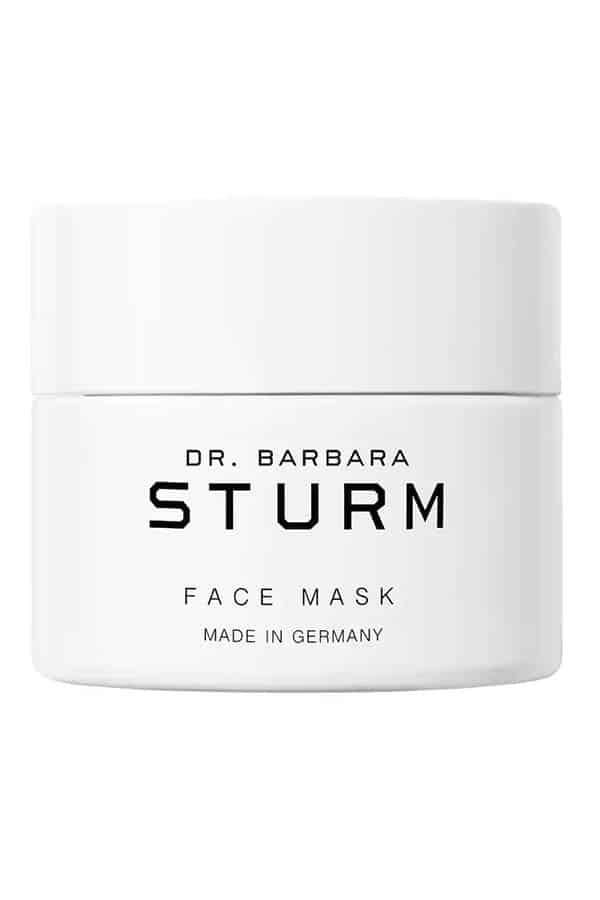 Dr. Barbara Sturm treats Kim Kardashian West, Hailey Beiber, and other beauties in her Germany clinic. A longer list of celebs, including Rosie Huntington-Whiteley and Gwyneth Paltrow, love the doc's skincare line. It seems the good doctor Sturm knows what she's doing.
The doc's face mask is the most expensive option on my list at $120. Users say it's worth the price, citing calmer, softer skin and smaller pores.
The mask's active ingredients are aloe vera, chamomile, purslane, and kaolin. Purslane is a nutrient-dense vegetable that stimulates skin rejuvenation, and kaolin is a calming clay that reduces inflammation and draws out impurities.
Have you tried any of these beauty face masks? Share your experience in the comments.